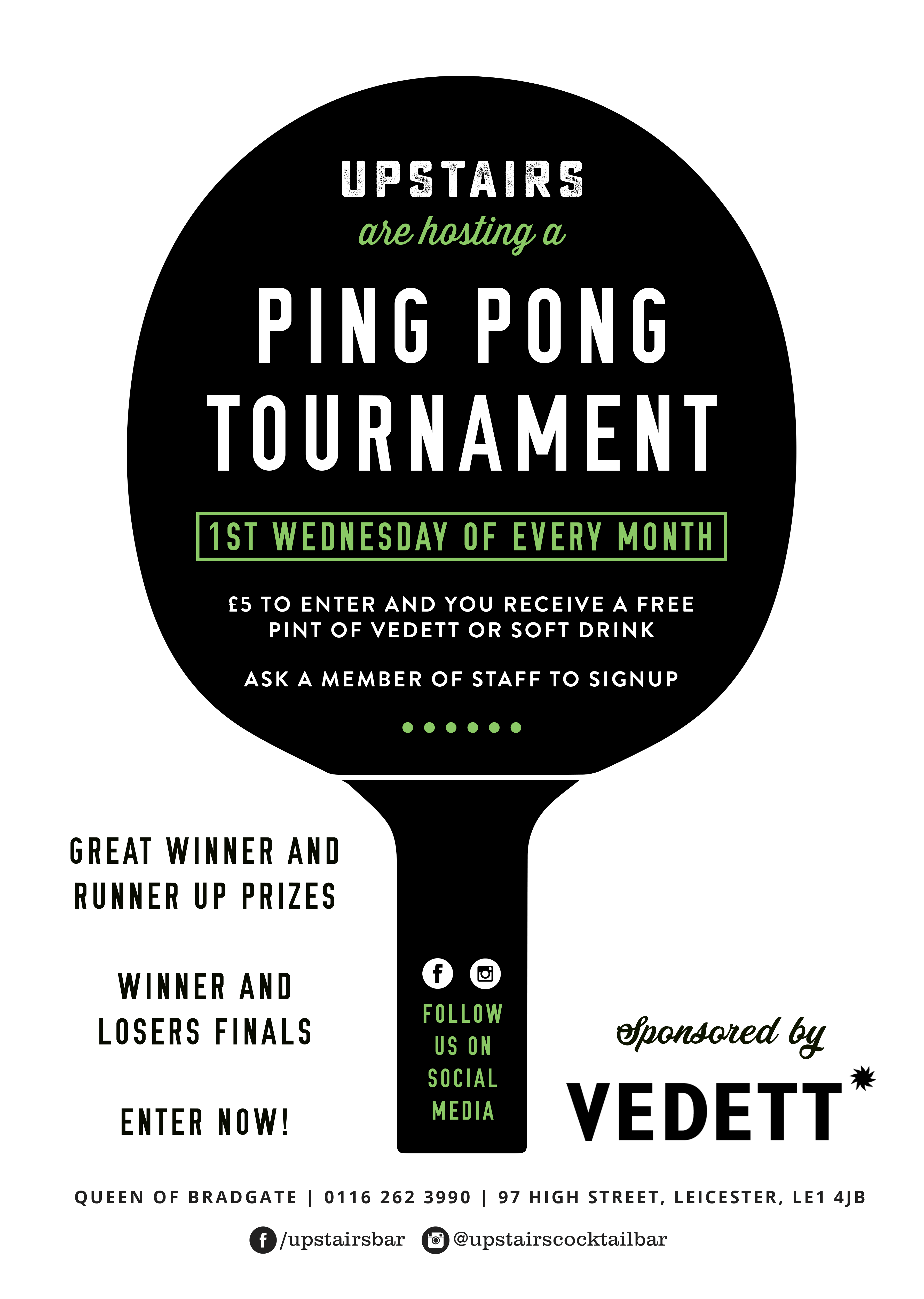 Think you're good at ping pong? Then join us for our first ping pong tournament, hosted Upstairs and sponsored by our friends at Vedett.
We're hosting a Ping Pong tournament every 1st Wednesday of the month. With great winner and loser prizes, winner and loser finals and much more.
It's just £5 to enter and you receive a free pint of Vedett or soft drink with that.
Tournament Dates :
Wednesday 5th April.
Wednesday 3rd May.
Thursday 8th June.
Wednesday 5th July – Winners final!
( All 4 winners from previous months battle out to win a night in a hotel with dinner)